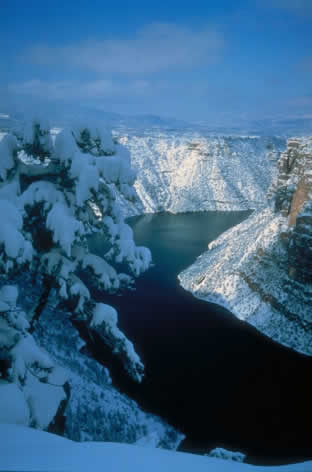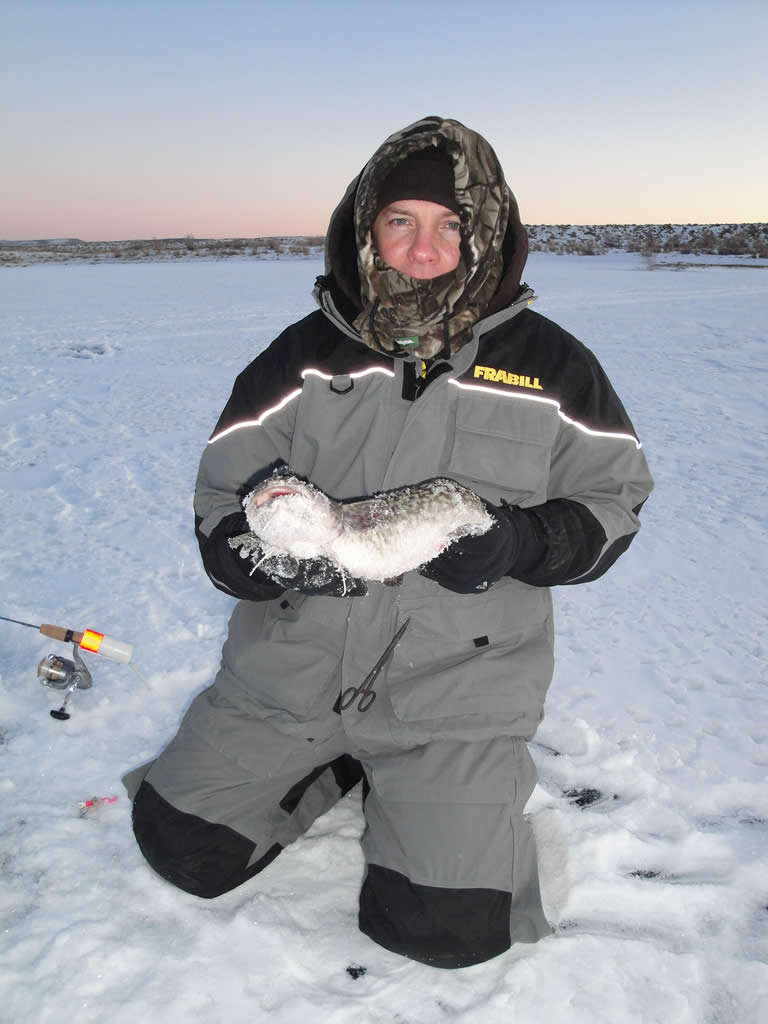 Stay Informed
NEWS RELEASE
Flaming Gorge Chamber of Commerce 435-277-0709
Burbot Bash Fishing Derby to Benefit Lake Flaming Gorge Fishery
Flaming Gorge National Recreation Area, Wyoming/Utah…The Flaming Gorge Chamber of Commerce in partnership with Wyoming Game and Fish, Utah DNR and the USFS have joined forces to continue the fight against the Burbot which are an invasive species in Lake Flaming Gorge. This illegally stocked fish known as a Burbot or Ling, is a freshwater cod native to waters east of the continental divide. This invasive species is having a devastating effect on the sport fishery. Burbot are best caught at night and in the winter, so ice fishing is very productive for this problem species. There is no catch limit in Lake Flaming Gorge for Burbot and state game officials in both Wyoming and Utah encourage anglers to harvest as many as possible.
In response to this threat, the Flaming Gorge Chambers of Commerce will be hosting the annual Burbot Bash on January 20-22, 2017. Teams of two to four participants will be eligible to catch all the Burbot they can and will be rewarded depending on their placing in the payout categories. Not only will there be a tagged fish category and Burbot Bounty but there will be cash prizes for the most caught, largest and youth categories. Last year over $20,000.00 in cash and prizes were given out to contestants. Mountain America Credit Union and Sportsmen Warehouse have both signed up to be the marquee sponsors donating $5000 in cash and prizes to make this tournament one of the best held. Entries will be taken up to 11:59 am on January 20, 2017, at the registration station located at The Hub on the Utah/Wyoming border just outside of Manila. Entries taken the day of the Bash will be $20.00 more per team and must be paid in cash. To enter online go to https://events.regtix.com/flaminggorge.htm?, via email at burbotbash@hotmail.com or call 435-277-0709.
A unique feature of the Burbot Bash is the opportunity for anglers to catch tagged fish. A select number of Burbot have been implanted with internal tags, which can only be identified with specialized electronic readers. State fish biologists hope to learn more about the extent of the Burbot problem in Lake Flaming Gorge based on tag return data. Information from the tagging program will allow biologists to determine a variety of information about the species including: movement, migration, survivability, growth rates and population estimates.   The tagged fish contest gives any angler the opportunity to catch one of the 50 PIT tags that could be worth $10,000, $2500 or $1000. "This tagged fish drawing allows anglers who can only fish one evening to still win in this derby", said Craig Collett, past president of the Flaming Gorge Chamber of Commerce.
The catch?  Tournament anglers will not know if they have caught a tagged fish or not. Therefore, all Burbot caught will need to be checked in and scanned for tags at the check-in sites that will be open daily throughout the derby. Every tagged fish will also be eligible to take part of the "Burbot Bounty" fund .  In 2016 this fund was divided amongst 7 fishermen and had $1000.00 in it.
Join the Flaming Gorge Chamber of Commerce, area vendors, Wyoming Game and Fish, Utah DNR & DWR in helping eradicate this invasive species!
Download the latest Press Release and Brochure.